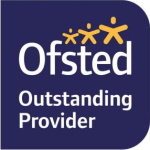 About The Blue Coat School
https://www.blue-coat.org/
The Blue Coat School is located in the centre of Oldham and first opened in 1834, founded by Thomas Henshaw who was a committed Anglican who left a bequest to find a school which would provide education for the orphaned boys of the parish. The school is a Church of England school that welcomes members of other Christian denominations, and of other faiths. The school is for 11 - 18 year-olds and includes a large and very successful sixth form.
In August 2011 Blue Coat converted to become an academy. The members who founded the company are The Henshaw Trust, the Manchester Diocese, the Oldham West Deanery and the Chair of Governors, thus reaffirming our school's identity and ethos as a Church school.
The school is dedicated to serving young people, to enable them to become everything they can be and everything that they are meant to be.
The school has a national reputation for high quality teaching and learning, pastoral care and outstanding progress. The most recent OFSTED inspection in 2011/2 judged the school to be outstanding in every category, and has been designated a National Teaching School which means that it works with schools nationally and locally to develop the very best educational provision.
Blue Coat is grounded in tradition and history, and is evolving and forward looking. Its campus has been restored and extensively developed and includes a Grade II listed building and 21st century classrooms, laboratories and studios.
Back
Next School